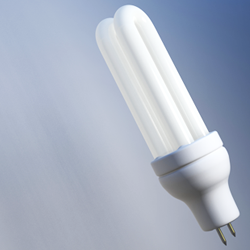 Implementing solar technologies should be part of a much broader, long-term energy plan that includes energy efficiency and other complimentary technologies. The Federal Energy Management program includes many resources and best practices applicable to local government as well. Several resources for buildings in MN are also listed below.
Energy efficiency measures are generally lower cost than solar and should be fully implemented before moving forward with solar. Solar can effectively be included as part of a broader energy efficiency project to achieve a more favorable savings to investment ratio (if required for funding).
Resources
Energy Efficiency | MN Department of Commerce
This section of the Department of Commerce website lists resources on conservation and efficiency measures for homes, businesses, or public buildings.
Guaranteed Energy Savings Program (GESP)
The Guaranteed Energy Savings Program (GESP) provides technical and financial assistance to state agencies, local government units, school districts, and institutions of higher learning.
Green Building  | Minnesota Pollution Control Agency
The PCA's Green Building program strives to help communities find creative environmental solutions that are economically viable and meet social needs. By teaming up with other state agencies, local governments, community groups, trade associations, building professionals, academic institutions, and citizens, MPCA helps advance sustainable building practices in Minnesota. This page contains a wealth of related resources.
Buildings, Benchmarks, and Beyond
The B3 tools and programs are designed to help make buildings more energy efficient and sustainable. The B3 programs have been developed for and are required on State-funded projects in Minnesota. The B3 Guidelines and the SB 2030 Energy Standard can be applied to new and renovated buildings during design.
Federal Energy Management Program | U.S. Department of Energy
The U.S. Department of Energy (DOE) Federal Energy Management Program (FEMP) provides services, tools, and expertise to Federal agencies to help them achieve their legislated and executive-ordered energy, greenhouse gas, and water goals. These are delivered through project, technical, and program services.