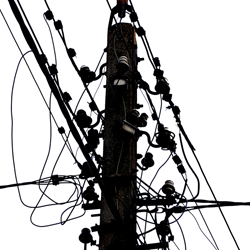 In Minnesota, solar PV installations are incentivized through federal, state, and utility programs. The Database of State Incentives for Renewables and Efficiency (DSIRE) is the best place to look for up-to-date information on the latest incentives available across the state.
In 2013, the Minnesota legislature and Governor Dayton signed into law the Made in Minnesota Solar Incentive Program for consumers who install PV and solar thermal systems using solar modules and collectors certified as manufactured in Minnesota. Applications are accepted annually between January 1 and February 28 and selected by lottery.
PV Incentives
For photovoltaics, the incentive is production based. Production Based Incentives (PBIs) are designed to pay the customer based on the actual production of its renewable energy system over time. The Made in Minnesota structure for production based incentive payments to the customer is based on the amount of kilowatt hours (kWh) produced annually for 10 years. By March 1st each year, the participating utility in which the solar PV system is interconnected with will annually record and submit to the Department of Commerce a record of the energy produced by the system from January 1 – December 31. The Department of Commerce will use the amount of energy produced to calculate a PBI amount and send a check to the customer by July 1st.
Solar Module
Government Incentive
(up to 40 kW)

tenKsolar
TKS-CXXXXXX 180
TKS-EXXXXXX 180
TKS-DXXXXXX 190
TKS-FXXXXXXX 190
XT-A 410

$0.20 per kWh

Silicon Energy–Minnesota
SiE-150
SiE-155
SiE 160
SiE 165
Sie 170
SiE 175
SiE 180
SiE 185
SiE 190
Sie 195
SiE 200
SiE 205

$0.27 per kWh
Solar Thermal Incentives
The Make in Minnesota Solar Incentive Program also includes funding for solar heating systems. For public agencies this is an available incentive of the lesser of 25% of the installed cost of a complete system or $25,000.
See the resources below for links to further information.
Resources
DSIRE is a comprehensive source of information on state, local, utility and federal incentives and policies that promote renewable energy and energy efficiency. Established in 1995 and funded by the U.S. Department of Energy, DSIRE is an ongoing project of the N.C. Solar Center and the Interstate Renewable Energy Council.
Updated Make in Minnesota Program | MN Department of Commerce
The Minnesota legislature established a solar photovoltaic (PV) and solar thermal incentive program for consumers who install PV and solar thermal systems using solar modules and collectors certified as manufactured in Minnesota. The program is administered by the Department of Commerce with an annual budget of up to $15 million for ten years, including $250,000 per year for solar thermal rebates.
Xcel Energy
Xcel Energy is a major U.S. electric and natural gas company with annual revenues of $10.3 billion. Based in Minneapolis, Minn., they operate in eight states and provide a comprehensive portfolio of energy-related products and services to 3.4 million electricity customers and 1.9 million natural gas customers.
Xcel Account Manager
Scott Getty
651-229-2411
R.Scott.getty@xcelenergy.com
Higher Education, Local Government, Utilities/Sanitation (MCES)
*Local solar incentives for other utilities in MN can be found on the DSIRE site.
Federal Incentives
Federal Business Energy Investment Tax Credit (ITC)
The federal business energy investment tax credit available under 26 USC § 48 was expanded significantly by the Energy Improvement and Extension Act of 2008 (H.R. 1424), enacted in October 2008. This law extended the duration — by eight years — of the existing credits for solar energy, fuel cells and microturbines; increased the credit amount for fuel cells; established new credits for small wind-energy systems, geothermal heat pumps, and combined heat and power (CHP) systems; allowed utilities to use the credits; and allowed taxpayers to take the credit against the alternative minimum tax (AMT), subject to certain limitations.
*Public entities are not eligible to apply for the ITC. Public solar projects may be able to take advantage of these financial incentives through a third party ownership model.
United States Department of Agriculture: USDA Rural Development-MN-RBS-REAP
The Rural Energy for America Program (REAP) provides assistance to agriculture producers and rural small businesses to complete a variety of projects. Offering both loan guarantees and grants, REAP helps eligible applicants install renewable energy systems such as solar panels, wind turbines and geothermal heating systems or complete energy efficiency improvements such as grain dryers and flexible fuel pumps.