There are many organizations actively working on issues related to solar energy throughout the Metro Area. This includes public sector work at the state and local level, university research, non-profits, and companies active in the private sector.
Resources
Rooftop Solar Challenge | U.S. Department of Energy

Twenty-two teams from across the country, including Minnesota, are taking the Rooftop Solar Challenge to make installing rooftop solar photovoltaics (PV) easier, faster, and cheaper for homeowners and businesses. The team in Minnesota includes the MN Department of Commerce, the City of St. Paul, City of Minneapolis, Fresh Energy, and the Minnesota Renewable Energy Society. With support from the U.S. Department of Energy (DOE), these collaborative teams are implementing streamlined and standardized processes that will dramatically improve local market conditions. The Challenge is part of the DOE SunShot Initiative, which seeks to make solar electricity cost competitive without subsidies by the end of the decade.
Minnesota Department of Commerce

Resources for consumers, service providers, and utilities on energy related topics including clean energy, efficiency, energy projects and rates, financial assistance, and careers. The Department of Commerce is also led the Solar America City initiatives and the current Minnesota Solar Challenge, an initiative funded under the Federal SunShot Initiative.
A group of businesses, consumers, labor groups, the solar industry and clean energy advocates working collaboratively to establish a 10 percent solar energy standard in Minnesota.
Fresh Energy was founded in 1990 under the name Minnesotans for an Energy-Efficient Economy (ME3). The organization was formed to launch Minnesota into the global arena as a leader on clean energy issues. ME3 began as an alliance of organizations working on energy conservation, economic development, environmental protection, neighborhood issues, and civic engagement, and later became an independent organization in its own right. The organization, currently located in downtown St. Paul, works in the realm of public policy, with focuses on energy efficiency, clean energy, transportation and land use, and carbon reduction.
The Clean Energy Resource Teams—or CERTs—are a non-partisan, non-advocacy group that works with citizens across the state to strengthen their communities by supporting money-saving energy efficiency projects and building entrepreneurship around Minnesota's growing renewable energy industries.
Center for Energy and Environment

The Center for Energy and Environment (CEE) is a nonprofit organization that promotes energy efficiency to strengthen the economy while improving the environment.
CEE conducts research and develops programs so that:
Businesses operate more efficiently and profitably;
Government agencies and nonprofits spend less on facilities and functions;
Utilities achieve their energy-efficiency goals at least-cost; and
Households save money and improve comfort.
Minnesota Renewable Energy Society

The Minnesota Renewable Energy Society (MRES) is a member-run, 501(c)(3) non-profit organization founded in Minneapolis in 1978 and incorporated in Minnesota in 1979 to promote the use of, and to engage in advocacy for, renewable energies in Minnesota through education and through the demonstration of practical applications. MRES is involved in education, awareness, and advocacy efforts for all forms of renewable energy, with a particular emphasis on solar technologies.
The Midwest Renewable Energy Association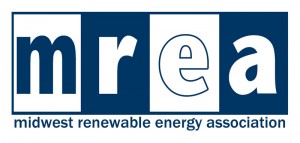 The Midwest Renewable Energy Association (MREA) is a non-profit 501(c)(3) tax-exempt organization located in Custer, WI. MREA offers training and organizes an annual Energy Fair.
Initiative for Renewable Energy & the Environment | University of Minnesota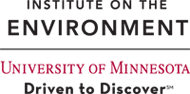 A program of the University of Minnesota's Institute on the Environment, IREE seeks out the most promising new renewable energy ideas and brings them to life with support from Xcel Energy ratepayers via the utility's Renewable Development Fund. IREE is a central part of Minnesota's renewable energy economy, mobilizing more than 400 experts around one vital mission:
To promote statewide economic development; sustainable, healthy and diverse ecosystems; and national energy security through development of bio‐based and other renewable resources and processes.